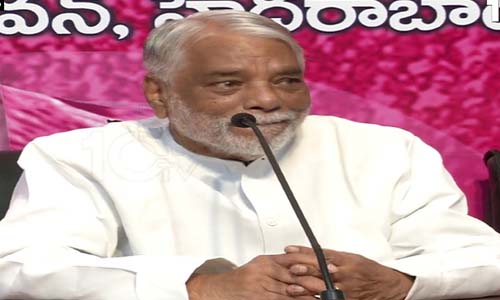 K Kesava Rao the TRS MP said that they will oppose the CAA tooth and nail. He was talking to the media after they met in the leadership of the TRS working President KT Rama Rao here at the TRS Bhavan.
The MPs in the meeting moved a resolution congratulating the TRS leadership for getting more than 90 per cent of the votes in the municipal elections and also winning almost all the municipalities.
The MPs said that they would demand the GST that is due to the state of Telangana. The MPs appreciated the way KTR has strategised and won the election.
The MPs said that they would demand all the dues that the state of Telangana must get from the BJP Government. They would also oppose the CAA.
The MPs were overwhelmed with the response that they got in the Municipal elections. They gave the credit to the leadership of KCR and also KTR for their welfare measures.
They were happy that despite the financial crunch in the country, Telangana was prospering and doing well wiht the foresight of the able chief minister K Chandrasekhar Rao.
Comments
comments