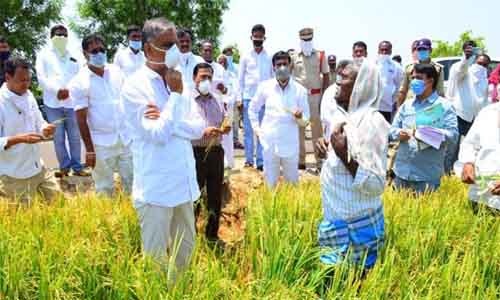 Minister for Finance Harish Rao along with the farmers visited som agriculture fields where the crop was spoiled due to heavy rain. These are untimely rains and some grains have become wet due to rain in the night.
Harish Rao the minister who met the farmers assured them that the Government would pay compensation to them and will also buy every drop of grain, including that, was wet due to the rain.
Chief Minister K Chandrasekhar Rao has already assured that the Government would purchase every drop of grain at the doorsteps of the farmers and that they need not come out of their houses because of Corona.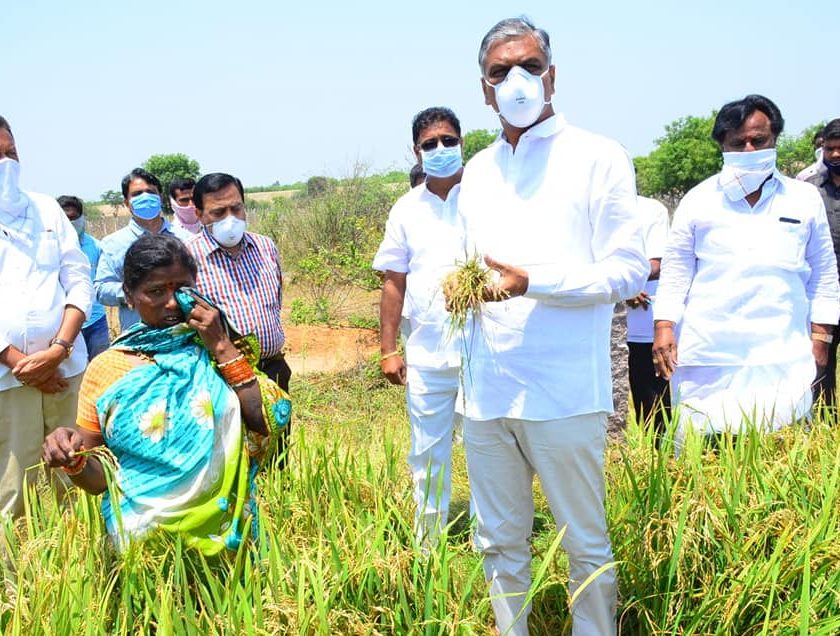 As there is every chance that the lockdown may be extended, the state government has decided to see that the farmers are taken care of in every manner.
Harish Rao assured the farmers that the officers would come and examine the crop loss and they will give the required compensation to the farmers.
There is loss to the paddy and mango crops across the state due to this untimely rain.
Comments
comments