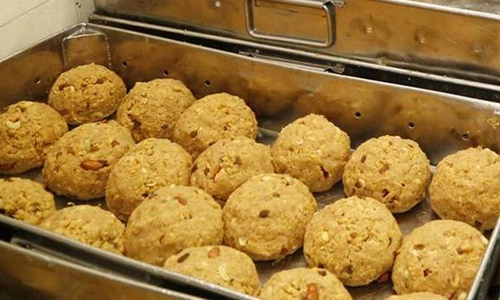 It looks like the TTD going commercial and complicating things. The Laddu costing Rs 25 has been raised to Rs 50. The caution deposit of the rooms has been reintroduced.
The Tirumala Tirupathi Devasthanam board has decided that they would give only one Laddu as free and the rest of the Laddus needed by the pilgrims have to be purchased at Rs 50 per Laddu.
The pilgrims were given free laddus on the amount spent on tickets that they would purchase. If extra needed they were sold at Rs 25 per each Laddu.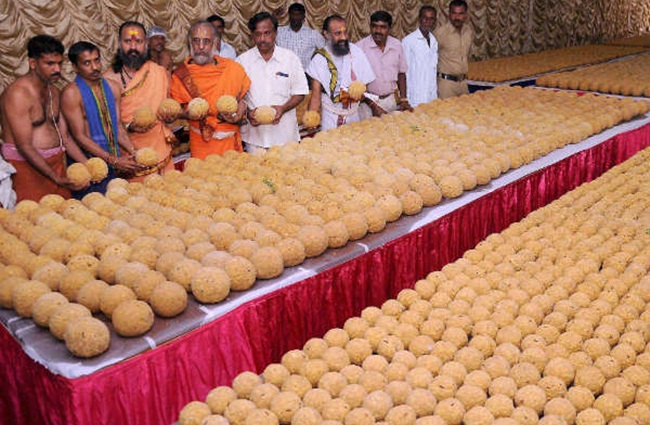 Later it was raised to Rs 50 per extra laddu. But now the TTD board has decided that they will give only one free laddu to the pilgrims. The pilgrims will get only one laddu free and the rest have to be purchased.
On the other hand, there was some difference of opinion between the chief Priests Ramana Deekshitulu and Venugopal. Venugopal objected to Ramana getting ghee and flowers from outside for worshipping the Lord Balaji in the sanctum sanctorium.
The tradition is that the priests must use the Ghee and flowers of TTD only and nothing should be bought or gathered from outside for worshipping the Lord.
The SVBC Chairman Prudhvi was removed from the post for his bad behaviour with the ladies on phone.
Comments
comments