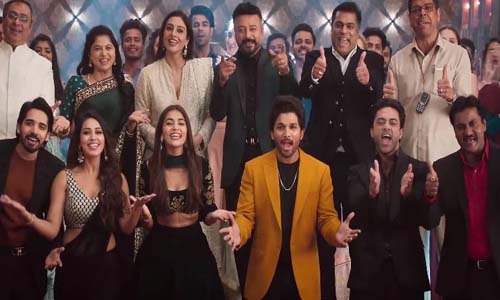 Ala Vaikunagauramulo is a blockbuster of 2020 there is no doubt about it. But there are two real heroes who shouldered the movie in reality. SidSriram is the main hero who sang Samajavaragamana, but no one talked about him. They did not praise him much. They talked about music director Thaman all the time.
They failed to highlight SidSriram who actually elevated the movie right from the beginning. Then came Murali Sharma who is the father of the hero Allu Arjun , who has performed exceedingly well all through the movie along with Allu Arjun.
But they never mentioned about the character of Murali Sharma. Not only that there is also a rumour that Sharma was not paid in full. Sharma worked for 80 days. But he was paid for the 51 days as per the agreement signed by him.
There is no clarification on this account. They gave enough credit to Ramuloo Ramula song but they did not mention about Mangli the lady singer who has done exceedingly well. The voice of Mangli really enhanced the pitch of the song. But she was not seen on the stage of the success meet.
But no one bothered to mention about Mangli the local singer. It would be nice if the director Trivikram Srinivas comes on TV with these unsung heroes and talks about their contribution So that they will also feel happy.
Comments
comments