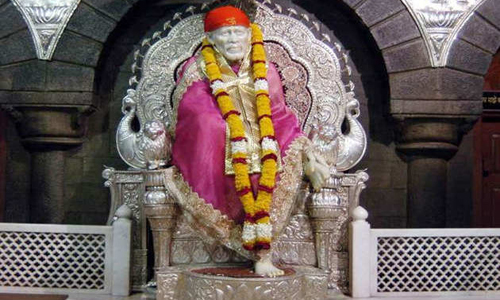 The shops and establishments around Shirdi Sai Temple were closed today protesting on the issue of Parthi Sai being sanctioned an amount of Rs 100 crore by the Maharashtra Government.
No one is talking about the earlier sanction of the amount to the Shirdi Sai Temple by the Fadnavis Government. Now the Uddhav Thackeray Government has sanctioned Rs 100 crore for Parthi Temple saying that it was the birthplace of Sai.
While the shops and hotels including the small eateries were closed in and around Shirdi Sai Temple, the temple was open for the pilgrims. The darshan at the Shirdi continued despite the bandh being called by the local BJP functionaries.
As the hotels were closed the free food by the Sansthan was served and the laddu Prasadam was also sold. On the other hand, Maharashtra CM Uddhav Thackeray has called for a meeting of the board members of both Temples to resolve the issue.
He clarified that the amount was sanctioned for the development of Temple here in Parthi. After the Ramjanmabhoomi issue now the Sai Janmabhomi issue has cropped up.Let's hope Uddhav would resolve it at the earliest.
Comments
comments