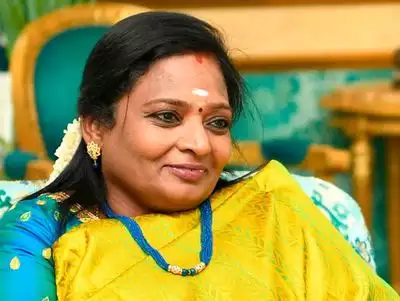 Pawan Kalyan these days is busy is dubbing for his movies. He is using the lockdown time for dubbing. Two movies are being shot at a time and two more are in the pipeline.
He has shifted the burden of Jana Senapolitical party to the BJP. Now he has to consult BJP for everything and then he will make a movie. In between, he took some time to praise the Governor of Telangana for providing food to the workers at Rajbahvan.
He was all praise for the Governor as she was providing food to the poor at Rajbahavan. Now the Governor, in turn, praised the hero and chief of Janasena for giving funds to Corona.
It looks like more or less Pawan is in arrested in moving closer to the BJP. Earlier his brother Chiranjevialso closed the shop called Prajarajma and then joined the Congress for a RajyaSabha membership and Union Ministry.
There is a chance that Jana Sena might merge with the BJP and Pawan might get a plum post. With this, he can power and also continue with the shooting of movies.
After all he is charging around Rs 30 crore for a movie.
Comments
comments