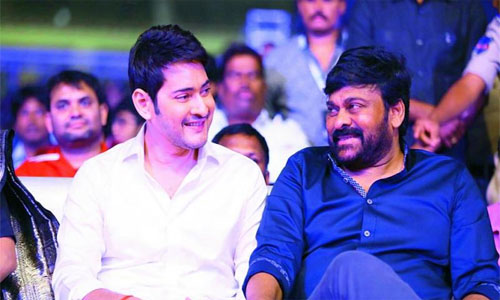 So far there is no confirmation on Mahesh Babu working with Chiranjeevi for Koratala. But there is a talk that Mahesh will be working for 30 days in Chiranjeevi Koratala film called as Acharya.
Both the stars will be seen together for about 15 minutes it is reported. Ram Lakshman willl be doing the action scenes for Mahesh and there will be a special song.
This Mahesh the movies all the more a different one. The very fact that Mahesh is in the movies makes it a hit. So far no one has confirmed about the presence of Mahesh in Chiranjeevi movie.
There was a talk that Mahesh will be doing a movie for Geeta Arts in the direction of Parasuram. Mahesh has promised a movie for Allu Aravind long back and now it is going to be materialised.
The movie with Vamsee Paidipally is postponed for the time being. Some changes in the script were suggested by Mahesh to Vamsee.
Comments
comments