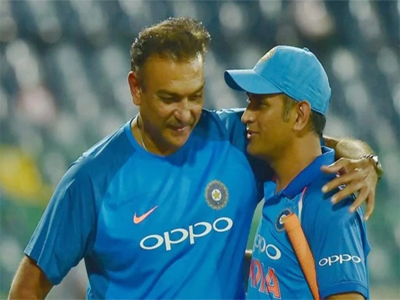 It looks like it is the end of cricket career for Dhoni. The future of Dhoni depends on his performance in the coming IPL. Then he has to face the selection for T20.
Shashtri said that he has already talked to Dhoni in open and that remains between them. For the time being Dhoni is under observation and it all depends on how his body would react to the game.
If Dhoni gets selected then he would be a great asset to the team India Shashtri said. But Dhoni is yet to speak his mind. He has not announced anything about his career after losing in the world cup.
On the other hand, Shashtri has stated the 4 day format of test cricket was not a right-thinking. It should be 5 days he opined. Even people like Sachini Tendulkar who is called as the cricket god are opposed to the 4-day format.
It all depends on how the BCCI chief Ganguly thinks about the game. Most of the cricketers are opposed to 4 days format.
Comments
comments