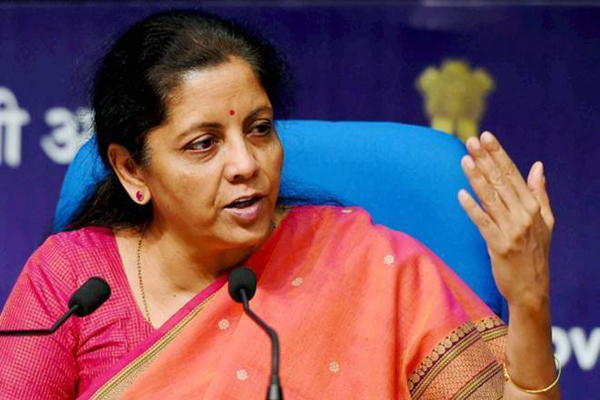 The News Broadcasters Federation (NBF) has requested the Minister for finance Nirmala Sitharaman to reduce the GST being levied on the News Channels.
The members of the Federation met the Minister for Finance and submitted a memorandum, requesting her to reduce the GST for the News channels as it is becoming a burden on them.
The members met the Finance Minister under the leadership of NBF President Arnab Goswamy. The Government is collecting 5 per cent GST from Print media, but the news channels are paying GST to the extent of 18 per cent which is very high the members stated.
Arnab requested the Union Minister for Finance to see that the News Channels are also brought under the 5 per cent GST, like the newspapers.
The Finance Minister assured the members of the NBF that she would look into the matter and make a decision at the earliest.
The members of the NBF Executive committee, Jagi M Panda, Sanjeev Naren and J Krishna were present when they met the Union Finance Minister Nirmala Sitharaman.
Comments
comments