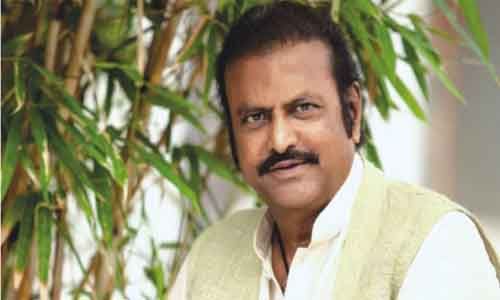 Popular hero and villain Manchu Mohan Babu today said that there are only two cases in the society Carona positive and negative. Which caste is saving the Corona victims he questioned?
No caste creed or community will save the life at this juncture he said. We spoiled nature and nature is taking the revenge he stated. The God and mantras will save us he said.
There is some power which is saving the country and we have to worship the power in the form of nature he said. Swatch Bharat is the best way to keep the nation in safety he opined.
Most of the things are polluted, we have to save our selves from the pollution Mohan Babu stated. He opined that the PM Modi was doing a great job and that he calls him as the bad Bhai. Mohan Babu e was not sure if he would come into active politics again. He was an MP during the TDP regime under NTR.
He advised students not to waste time and go for online classes during the lockdown period. The god has already destined things and there is no question of inheritance opined Mohanbabu.
I was celebrating Birthday with the children, but due to Corona his time no celebration he explained.
Comments
comments