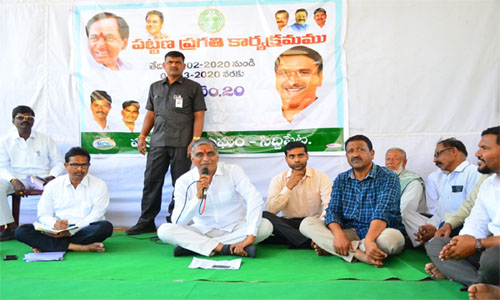 Minister for Finance Harish Rao has suggested to the people that they should not use empty plots as garbage dump yards. That is the reason mosquitoes are growing in these areas he said.
He wanted the municipal officials to see that the garbage is not dumped in the empty plots which have become a breeding ground for the mosquitoes.
harish told the municipal officials to see that there are underground drainage areas so that the stink will not flow on the ground leading to viral fevers and other diseases.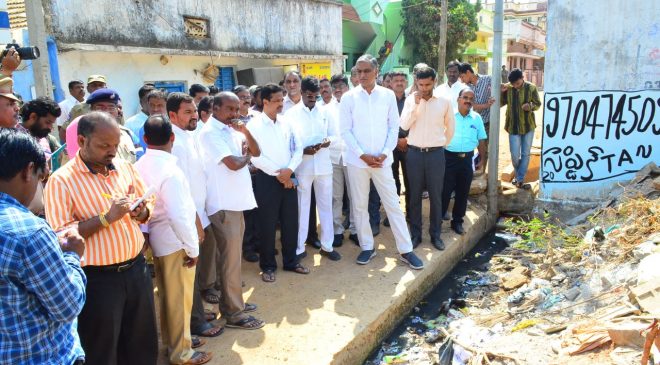 The garbage should be cleared from time to time and it should not on the roads he said. He was making visits to various areas in Siddipet as part of the Pattana Pragathi.
Harish assured the people that the Municipal official will work without any corruption in the future and they will be penalised if things were not done on time.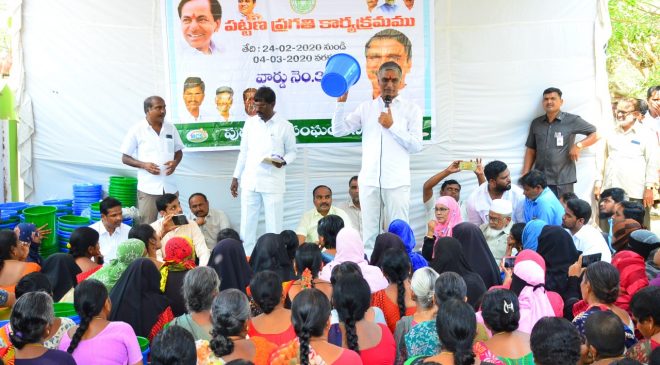 In the same fashion KTR the Minister for IT and Municipal administration is also making surprise visits to check sanitation works and development.
He also suggested people participate in the development in a big way as part of Pattana Pragathi.
Comments
comments