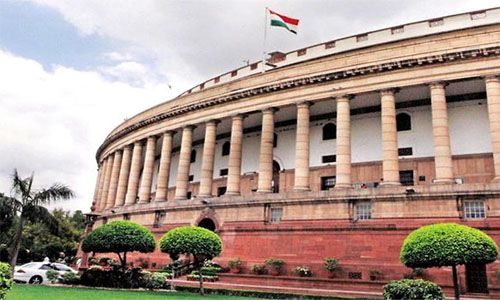 The Political circles are busy with discussions on the coming Rajyasabha elections. There is a chance that the TRS would get 2 more RS seats this time taking them to 7.
There is also a talk that the YSRC will be giving one RS seat to BJP and that the talks to this effect have concluded between YS Jagan the CM of AP and Amitshah the Home Minister.
Many names are in circulation. There is talk that SubbiRami Reddy may not get any chance further. Kesava Rao expected to be retained by the TRS. Vinod Kumar the man close to KCR may get a chance as the MP as he has lost the election earlier.
K Kavitha the daughter of CM who lost the election from Nizambada could get an RS seat now. There is a discussion on Ponguleti Srinivas Reddy to be taken as RS member. The other name being considered is Suresh Reddy the former Speaker who is in TRS now. He is maintaining a low profile.
The two seats of KVP and Garikapeti will come into the account of TRS. Former MP SitaramNaiiks name is also under consideration under the ST Quota it is reported. There is also a scope that someone from the minorities might also go to RS with the TRS ticket.
CM KCR is already making loud thinking over the choice of the MPs after returning from Delhi.
Comments
comments