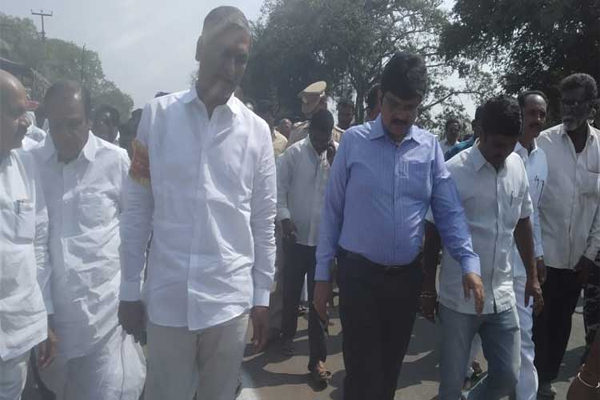 The people of Telangana will get New Pensions from April said Harish Rao the Minister for Finance. Harish was talking at the meeting Sadashivvapet of Rangareddy district.
People who have completed 57years of age will get the new pensions from April he stated. He assured the people of Sadasihivpet that the Government will see to it that there would be no water problem here.
The new municipal act will give all the transparency to the people fo the state and there will be no corruption in the system he said. apart from self-certification, people who are doing construction under 75 yards will have to pay just one rupee he said. The land under 75 yeards will be registered with just one rupee he said.
The officials who trouble the house builders will be taken to task and if needed the corrupt officials will be removed from the service he said. KCR the peoples chief Minister has done this to see that the people are not troubled he stated.
With the new municipal act and the revenue act, the system will be cleansed and there will be corruption in the state he opined. No one should encourage the corruption he suggested.
Comments
comments