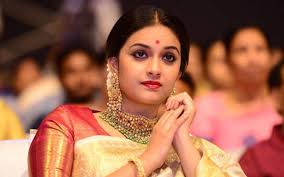 Keerthi Suresh the Mahanati lady is going to get married soon it is reported. There is n confirmation from any side of whatsoever to this account.
But the super lady actor who has won many awards is all set get married it is reported. The full entails are awaited. Keerthi Suresh is one of the actors who Is well behaved and done good films.
Mahanati is a milestone in her lifetime and has got major awards. The director was Nag Aswwhin the relative of Ashwini Dutt.It is learnt that she would be getting married to a got BJP leaders son.
The full details are awaited. We are yet to know who is that BJP leader. She came into Telugu Films with Neneu Sailaja. All the films that she acted were a hit.
The marriage will happen by this year-end. Popular Journalist and Ranganathan broke the ness of Keerthi Suresh. There is a chance that Keerthi Suresh after completing her films might announce the marriage news.
She may not continue the films after getting married.
Comments
comments