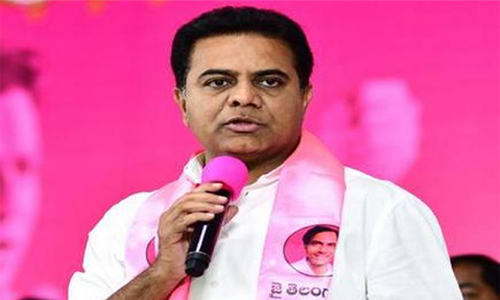 K Taraka Rama Rao the TRS working President appreciated the role being played the party social media. He said that they are working like soldiers for the betterment of the party.
He said that the TRS means Tiruguleni Rajakiya Shakthi. The social media people in the party are working without any expectations and it is like the honourary job they are ding he complimented.
He said that the social media warriors are countering the negative publicity in a befitting manner across the state. He said that the Municipal Act will be implemented strictly.
Some political parties are running their media with paid workers he said. The TRS will win majority seats in the Municipal elections he stated.
He was speaking at the TRS Bhavan here.
We must enter all the Facebook accounts and also the Whatsapp accounts suggested KTR to the TRS social media warriors. Telangana has become a role model to the Nation he said.
Comments
comments