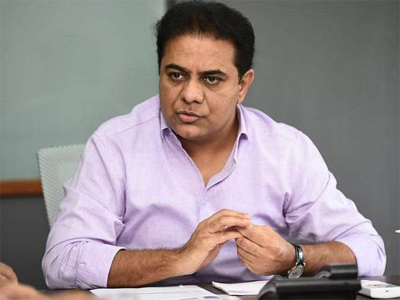 Minister for IT and Industries KT Rama Rao assured the people who were stranded in the Rome Airport in the name of Corona Virus that they would be brought back to India in the earliest possible time.
KTR has already tweeted to the Minister for External Affairs that Telugu people were stranded in the Rome Airport and they are wanting ot to come back to India.
Right now they do not have any facilities and that are in need of food water and other facilities. The Telugu people who got struck have tweeted to KTR and in turn, acted immediately by tweeting got Jayshankar Prasad the Minister for External affairs.
There are 66 Indians stranded and they are not getting the boarding passes at the Rome Airport in Italy. The Emirates and the Air India Airlines have refused the boarding passes doubting that they could be having Corona.
Now the ball is in the court of Minister for External Affairs Government of India. The staff from the IT Ministers peshi are following up the issue from time to time.
Request Hon'ble EAM @DrSJaishankar Ji to direct Indian embassy officials @IndiainItaly and help the stranded Indians https://t.co/LR4pEcNjRD

— KTR (@KTRTRS) March 12, 2020
Comments
comments