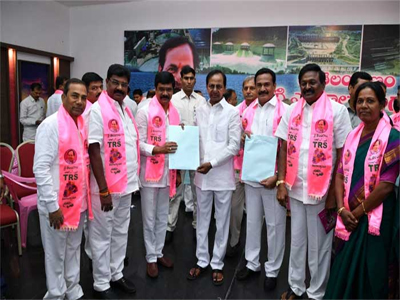 Chief Minister of Telangana and TRS chief K Chandrasekhar Rao has promised nominated posts to the leaders who don't get a seat to contest the Municipal elections.
KCR said that the people are with the TRS and they would easily winning all the seats. But he also warned the leaders that if they take it easy and lose the election they will be taken to task.
If the MLAs and the leaders work hard and sincerely, the TRS will win all the seats the CM stated. The party is leaving no stone unturned and development is the mantra he explained the MLAs and lawmakers today.
He gave away the B forms to the MLAs. There will be a lot of opportunities and posts in the state of Telangana and the real workers will be rewarded there is no doubt he stated.
The nominations will be received till 10nth of this month. There are 9 corporations and 120 municipalities in the state which will go for the polling on 22nd.
The results will be out on 25th.
Comments
comments