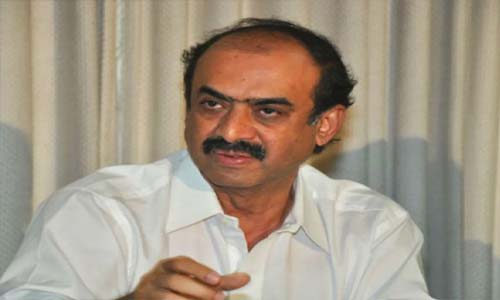 Like his father Ramanidu from Suresh Productions, Suresh Babu is also a very calculated person. He will think twice before finalising anything and everything.
There is no question of wasting any money. There were rumours that Sureshs Son Rama was getting married to a fashion designer. Suresh confirm the news that his marriage is going to be done in this year.
But there were rumours that they have completed the engagement with Miheeka. Suresh clarified that it was just a high tea between the two families. Yes, it was for planning the engagement ina big way as both of them are celebrities.
They discussed the plan for engagement over tea. By December the marriage will e completed. Both families are known to each other. On the other hand, Rana is getting ready to act with Prabahs again for Vyjayanthi movies.
It is going to be a Pan International movie. But the whole industry and the Baahubali fans are talking about the marriage of Rana.They are also asking about the marriage of Prabhas the darling.
Comments
comments