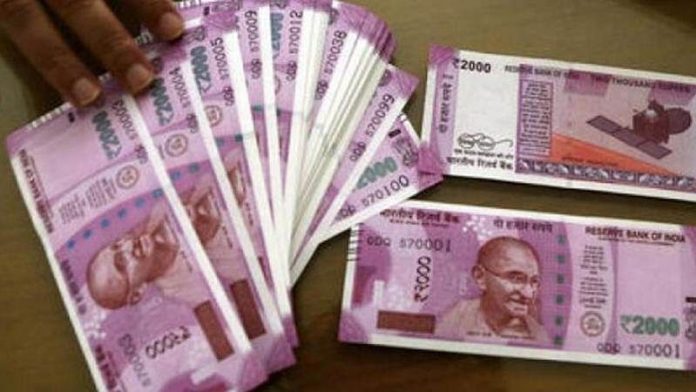 Prime Minister Narendra Modi wanted to eradicate fake currency by introducing Rs 2000 notes. The BJP Government has declared that the Rs 2000 note has all the safety features and that it cannot be duplicated.
But the reality is that more than 50 per cent of the Rs 2000 notes in circulation are fake it is reported. Gujarat is the hub for this fake currency racket of Rs 2000 it is reported.
Majority of the investments are being done with the fake currency of Rs 2000. The big business houses have already stacked Rs 2000 notes in a big way it is reported.
A lot of money hoarding is being done in the form of Rs 2000 notes. Instead of reducing the black money, the Rs 2000 notes have increased the stacking of black money in the country.
For all this Gujarat is said to have become the base. Now the printing of Rs 2000 notes has been stopped. The available notes will be in circulation and there will be no further printing of the notes.
There are reports that the Gol merchant, the diamond merchants and big business houses are behind the hoarding of Rs 2000 notes in the country.
Comments
comments