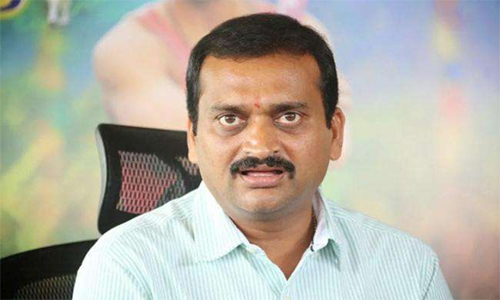 Bandla Ganesh popular producer and poultry farmer these days is not in news. After working for the Congress for some time he has realised that politics is not his cup of tea.
Bandla overestimated himself and acted too smart to get a congress ticket last time, but could not even stay in politics and party even for some time.
He has realized that it is not like making movies or actin in movies or praising he heroes for survival in the Tollywood. Now he has coined writing in Telugu which says that we should no talk ill of others. If we do that we will develop throughout our life. We continue to thrive in whatever aspect we want.
This is a very good suggestion. But how far he is following it matters. Firstbandla Ganesh must shut his loud moth to prosper further. Due to Corona, he is not doing well in the poultry business.
Movies are also not happening. Anyone can follow his suggestion that one must not talk bad about others. One must mind his own business and look at himself first in the mirror, before commenting against others.
Comments
comments