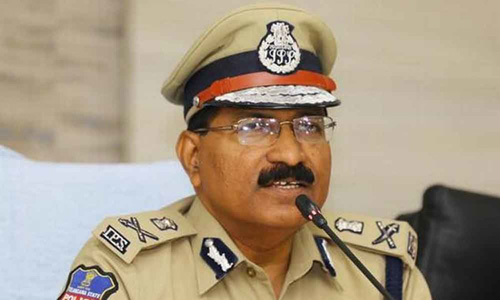 The Telangana DGP has warned the public in general not to come out of their houses and isolate themselves to contain Corona. Addressing the media here, the DGPsaid that from his evening to next morning to one should come out of the houses he said. All kinds of vehicular traffic will be stopped he warned.
This will be strictly implemented and people must not take chances he explained. He said that the situation was alarming and the people were coming out as they like even after the announcement of the lockdown. This is not correct he explained.
It is for the sake of people that the CM KCR has announced the lockdown till the end of this month he explained. Meanwhile, the positive cases are going up in the state of Telangana.
The people must not take any chances and venture out he warned. Except for an emergency, the DGP suggested. Health is important and one must not take the rest he said. Let us postpone things for the better future he said.
The DGP has addressed the press meet along with the Chief Secretary Somesh Kumar. The Chief Secretary also suggested the people not be venture out and take the risk.
Comments
comments