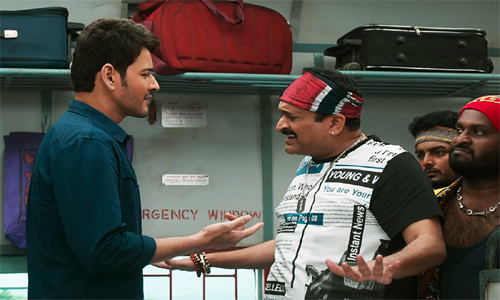 Sarileru Neekevvaru has been a super-duper hit. But there is a talk that in the name of comedy some scenes have been overstretched. It is like a forced comedy.
The blade Ganesh scenes are not up to the mark. They are not interwoven into the story and is like extra fitting. The length of the movie can also be reduced so that it fits the bill.
It is reported that the producers, director and the Hero Mahesh have decided to chop off the Blade Ganesh episode of Bandla Ganesh while is not necessary.
The scene will not make any difference to the movie. Anil Ravipudi is a good comedy director, but the extra dose of comedy is spoiling the flavour in some scenes.
Lets hope they will chop of the extra flab of the movie and make it good for the audience.
Comments
comments