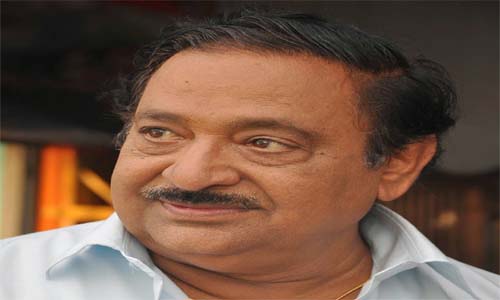 Chandramohan has been a lucky hero for many leading ladies. All the ladies who worked with Chanrmohan have become leading ladies. Chandramohan was a front line hero and now is doing the father roles these days.
His Siri Siri Muvva with K Vishwanath and Jayaprada was a blockbuster of hose days. His movie with Sridevi in the name of 16 years was also a blockbuster.
He worked with all the directors and ha no enemies in the infield. Very soft person and has earned a lot. Even though short in stature he did all kinds of roles and won the hearts of the people in the Telugu states.
He did comedy for some days. He is ready to play a long inning and also the father characters that he is popular for. He has done hundreds of characters and is still hungry to do more. He was called as a directors actor.
Chandramohan never compromised work and id what he believed in. He is the non-controversial man to the core. He is food lover a wanted hi leading ladies to get food for him.
Comments
comments