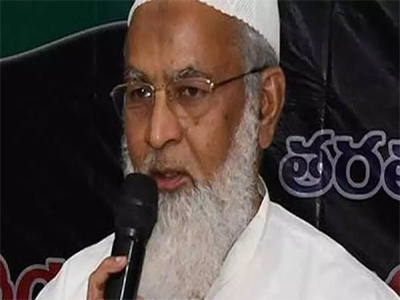 The Chairman of the AP Legislative Council Sharif is in news for referring the 3 capital bills to the select committee. Now the AP CM Jagan has announced that the Government is all set to do away with the Legislative council.
His father YS Rajasekhar Reddy was instrumental in reviving the council when the TDP regime closed it. Jagan Mohan Reddy making a statement in the Assembly said that the Government was spending Rs 60 crore to run the council and that it was not productive in nature and he would take a decision on Monday.
The states and the centre are talking about the decisions being made in Andhra Pradesh. The 3 capital issue and the closure of the Council is the topic of the town.
The issues are in court and Jaganmohan Reddy has to attend the court in ED cases. There is a lot of uncertainty among the people and also the lawmakers in Andhra Pradesh.
The Muslim community are abusing the Minister of AP left and right as they misbehaved with the Council Chairman for referring the bills to the select committee. Kodali Nani and Botsa Satyanarayana are the targets for the minorities.
They are unable to digest the abuses hurled on Sharif in the council. But Sharif took all this in his stride and said that the Ministers were tensed up and they did not do it wantonly.
Comments
comments