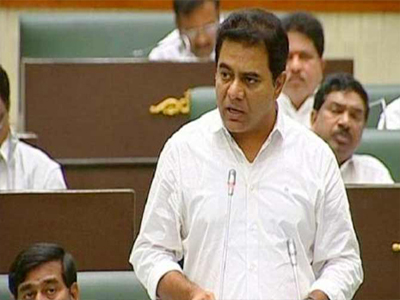 Minister for IT and Industries K Taraka Rama Rao today said that the central share of Metro Rail funds is just 10 per cent of the total cost. The Minister was replying in the Assembly during the Budget session.
It may be noted that the State Government has decided that the metro rail must run through the Old city also. A roue around 5 kilometres will be completed in the Old city the CM K Chandrasekhar Rao assured earlier.
making a point here in Assembly KTR said that the metro project here has been successful and that lakhs of commuters were using it. He said that the Metro rail route would be extended to the old city also.
An amount of Rs 250 crore is due from the Central Government the Minister informed the house. KTR thanked the CM for allocating Rs 10000 crore for the development of the city in particular.
He said that the Government was working hard to see that Hyderabad becomes an international city in the near future. The who is who of the MNCs are already in the city he said.
Huge employment was being generated from time to time he explained to the members in the Assembly.
Comments
comments