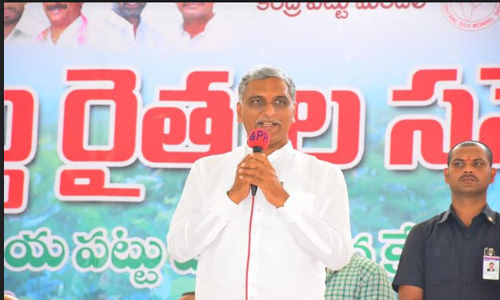 Minister for Finance Harish Rao today suggested the people in Siddipet not to move without any emergency work. Easy movement is not correct he said.
If people go out without valid reason, they will get arrested and cases will be foisted he warned. Please observe teh lockdown and see that it is not continued Harish requested.
Lockdown is for the welfare of the people and if they move out they would also attract corona along with cases Harish warned. The TRS Government under the leadership of KCR is taking all the steps to ward off the impending danger of Corona he explained.
Antivirus liquids are being sprayed in the Siddipet area and the sanitation workers are doing a good job he said. He also said that the official machinery here must supervise and check the things in a systematic manner.
If the people cooperate in the same manner by April we can get out of this situation Harish exuded confidence. On the whole, the lockdown is being implemented successfully in Telangana.
Comments
comments