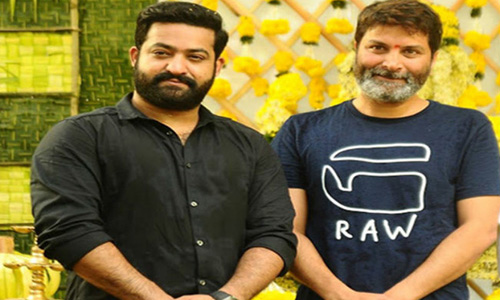 This line is from Mahabharatha and the title is finalised for the coming movie NTR with Trivikram Srinivas. Most of the titles starting with A have been very lucky and blockbusters for Trivikram.
The meaning is "still we must visit Hasthina." Ala Vaikuntapuramu Lo was a big hit given to Allu Arjun and the next will be with NTR. The shooting is slated to be from October this year.
Trivikram has given a new twist to the faction, where the leader gives the power to the Villains wife and sacrifices his whims and fancies to settle the issues in the faction-ridden village.
Right now NTR is busy with the movie RRR of Rajamouli. Trivikram is now toying with the idea of taking Rashmika Mandanna to be the leading lady for NTR it is learnt.
Will it be a Mahabharatga of modern times for NTR from Trivikram. Will it be a political movie taking the present political scenario of AP into account is the question.One has to wait and see for the story.
Comments
comments