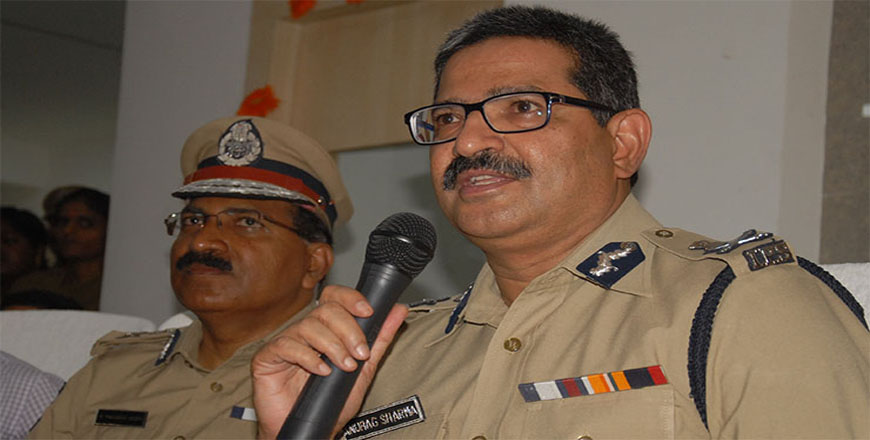 Chief Minister K. Chandrasekhar Rao is being called as a man with guts as the Government has decided to do away with Nayeem the dreaded gangster and save the people from his clutches. Action is expected to be taken against some key persons after Ganesh Nimmajanam,"It is reported.
Chief Minister KCR after careful calculation and strategy, it is reported that has reportedly given the go-ahead for the Special Investigation Team (SIT) to take action against politicians and officials who had connections with slain gangster Nayeem.The latest being the Komatireddy brothers from Nalgonda.
KCR discussed the SIT report on Nayeem's atrocities, involvement of his henchmen in various crimes including murders, assaults, land-grabbing and settlements besides tacit support of some state level and local politicians along with officials in these issues, with DGP Anurag Sharma. The core team of the CMO officials also participated in the discussions.
"The Chief Minister was briefed about the SIT investigation till date, and involvement of some politicians and officials with the renegade Naxal.
But at some points pertaining to Nayeem "The government is still in a dilemma. So far, 80 persons have been arrested in 72 cases and investigation is on by SIT in Hyderabad, Nalgonda, Mahbubnagar, Nizamabad and other districts besides in states like Goa and Chhattisgarh where he allegedly parked money and bought properties."
Meanwhile the hunt for the dump is on it is reported. Some more police were added to go deep into the matter and set it right once for all. It has to be seen if the Government would go against the politicians who are affiliated to TRS since the recent times.
There are reports that some politicians have aligned with the TRS and were in touch with the Chief Minister KCR to escape from the clutches of Nayeem and his henchmen.
One has to wait for another 3 days for the reality on the nexus of politicians with Nayeem.
U.Srinivas – Editor
Comments
comments