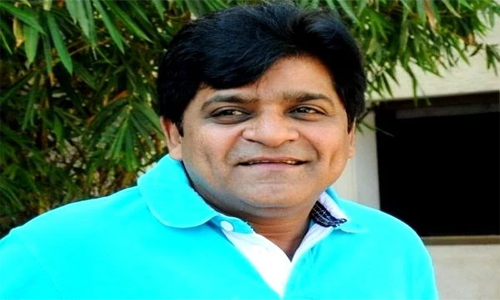 Comedian Ali from Tollywood was seen at the BJP office in Delhi. It was reported that he met Minister Javdekar today. There are rumours in Telugus states that Ali was fed up with YSRC and he was planning to join the BJP.
There was a talk before the elections in Andhra Pradesh that Ali would join the BJP to contest in 2019 elections. But later he joined YSRC and was expecting bi posts in the party.
Now he was seen in the BJP office with Javdekar. Putting rest to the rumours, Ali clarified that he met Javdekar on personal reasons and nothing to do with the party.
Ali made it clear that he was not joining the BJP at all. He met Javdekar to seek the appointment of Prime Minister Modi. He explained that a Hollywood producer was coming to India and that he was interested in meeting the PM Modi with the help of Ali.
Javdekar promised Ali for the appointment of the Prime Minister along with the producer. Ali is now busy with Movies and TV shows. He is not that interested in politics.
Comments
comments