Hyderabad is all set t become defence hub soon. Now it has been decided that an Aero Space University with international standards will come up in Hyderabad.
Already some defence manufacturing units are working in Hyderabad. DRDO and NFCL are some key installations that are already located in Hyderabad.
A chopper manufacturing unit is also commencing its work in Hyderabad. Taking this into account the Minister for IT and Industries KT Ramaa Rao today said that the Government of Telangana was always ready t support all kinds of manufacturing units here which would develop employment to the region.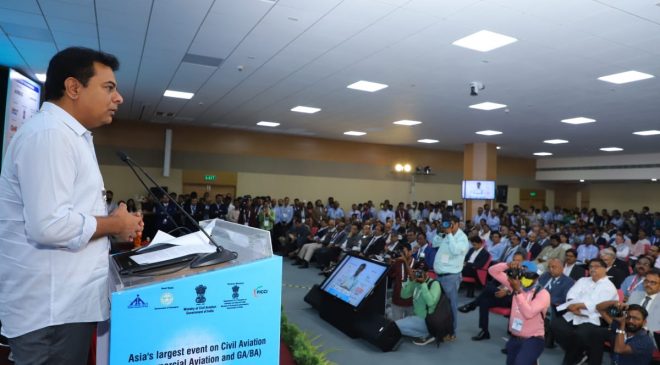 He was talking at the Aerospace show here at the Begumpet Airport. The public is not being allowed to the show due to Corona effect. Only customers of the planes are being allowed to see the planes at display here in Hyderabad.
Begumpet airport has been hosting the show for the last several years. KTR said that Telangana is one of the stats which is ranking the top in ease of doing business.
The TSiPass makes it easy and all the permissions can be obtained in 15 days without any red tape he explained to some of the businessmen here at the Aero show.
Comments
comments