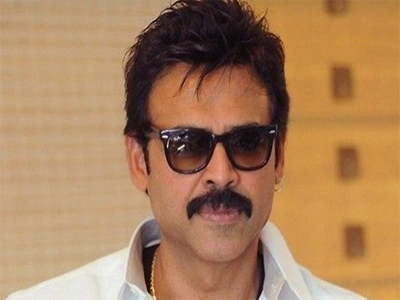 Hero Venkatesh now popular as Venky mama is having a very busy schedule in 2020. Right now he is doing the remake of Asuran in the name of Narappa being directed by Srikanth Addala.
Naarappa will be completed by Summer and it would be released. Later Venkatesh is poised to do F2 sequel in the name of F3 which would be directed by Anil Ravipudi and Ravi Teja will also join the team.
Later he will be doing a movie with Rama which is also a remake from Hindi. There is another straight movie also in the pipeline. All Putogether as of now Venky mama has 5 movies on hand and some more are also being planned and they will be in 2021.
That is very good when compared to the Heroes who just do one movie in a year with great difficulty.
Venkatesh at the age of 60 is doing well when compared to other stars like Nagarjuna and also Chiranjeevi. He is having a decent hit on a regular basis in the name of remakes.
He is not taking a risk and making movies which would be giving break-even to him and also the Suresh Productions.
So good going Venkatesh Babu.
Comments
comments